6th Annual Cheylin Entrepreneurship Fair
5th Annual Cheylin Entrepreneurship Fair
4th Annual Cheylin Entrepreneurship Fair
3rd Annual Cheylin Entrepreneurship Fair
2nd Annual Cheylin Entrepreneurship Fair
1st Annual Cheylin Entrepreneurship Fair
CHEYLIN E-COMMUNITY PROGRAM: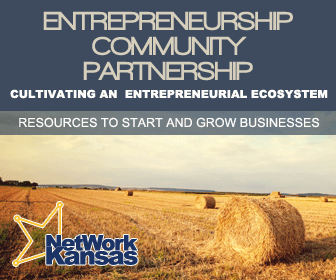 The Cheylin Entrepreneurship (E-) Community Program, created through Kansas Center for Entrepreneurship dba NetWork Kansas tax credit program, is a program to encourage entrepreneurial activity in the Bird City / Cheylin community. Click here for a copy of the
Cheylin E-Community Brochure and Cheylin E-Community Application. Interested parties may contact Teryn Carmichael at teryn@birdcity.com, or call her at the Foundation office at 785-734-2556.
NetWork Kansas Entrepreneurship Community has made a commitment to cultivating an entrepreneurial environment by identifying and developing resources to help local entrepreneurs start or grow businesses. An E-Community has a locally-controlled loan fund to assist entrepreneurs with capital and connectivity to resources to assist entrepreneurs and small businesses. www.networkkansas.com
Bird City Becomes an "E-Community" (Click Here for Full Story)
BUSINESS INCUBATOR PROGRAM: Revolving Loan Fund
Under the Business Incubator Program, Bird City Century II Development Foundation (BCCII) makes low-interest loans to small businesses, either expansion or start-up. As businesses pay back the loans, BCCII can then loan funds to other small businesses.
Applicants are asked to submit an Initial Proposal Letter with the following attachments:
• Business Plan
• Financials: 3 years past (if available) & 3 years projected
• Most recent IRS 1040
The Initial Proposal Letter needs to answer:
1. What is or will be the business ownership structure?
2. What is or will be the product and/or service provided?
3. What are the reasons that why you are involved in or why do you want to do the business? (business desire)
4. Where is or will the business be located?
5. How much are you requesting for a loan?
6. What will the loan be used for? (list line item dollars for business components)
7. How do you believe the business to be successful?
8. How will the loan aid in your success?
The BCCII Loan Advisory Committee will review the letter and attachments, and forward to the BCCII Board of Directors with their recommendation. If you have any questions or need assistance with your business plan, please call the
BCCII Office at 785-734-2556.
NOTE: All recipients of the Bird City Century II Development Foundation Revolving Loan Fund MUST attend a Business
Start-up Session through the Small Business Development Center. Sessions are available through the Colby
KSBDC Outreach office.
BUSINESS INCUBATOR BUILDING: In March 2011, Bird City Century II Development Foundation with the financial assistance of the Bacon Family Foundation, purchased the old Security State Bank building. The building has since then been named the "Robertson~Griffin~Bacon Memorial Building". The building has been remodeled to serve as a business incubator, to offer low rent to business start-ups or expanding businesses. Interested businesses can fill out an application, or contact BCCII Foundation office at 785-734-2556 with questions.