69th Annual Tri-State Antique Engine and Threshers Show
Show Dates: July 28th, 29th and 30th, 2022
Need Camping / RV Electrical Hookups while you are visiting the show grounds?
Located along US Hwy 36, on the North edge of Bird City, camping is available at T-N-T RV Parking (1/4 mile from the show grounds). They have 30 and 50 amp electric hookups and water.
Call 785-332-5590 for reservations or email campthreshers@gmail.com.
Tri-State Antique Engine and Threshers Association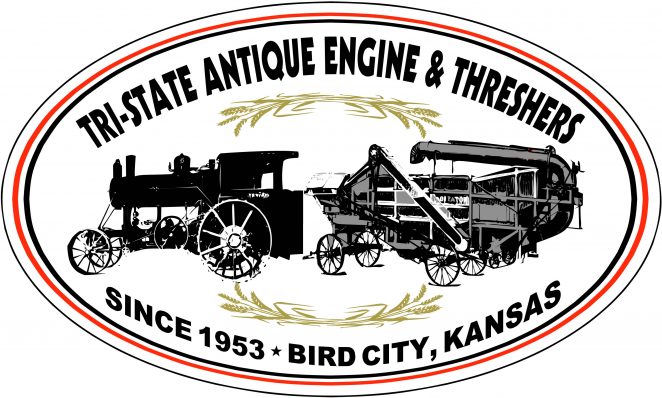 Officers:
Rodney Klepper, President
785-734-2291 rodklepper@icloud.com
Willy Martinez, Vice President
785-332-4059 willisbird9@gmail.com
Will Clark, Secretary
785-443-8530 thresherassociation@gmail.com
Kris Oldsen, Treasurer
785-772-5266 BCThresher.treasurer@gmail.com
Directors:
Lonnie Coon 2024
Howard Reymond 2024
Rex Weishapl 2023
Norm Hays 2023
Gerald Wright 2024
Contact Us:
Tri-State Antique Engine and Threshers Association
PO Box 9
Bird City, KS 67731
785-734-2291 – Phone
2021-Sept- Quarterly-Newsletter